Restoring Relationships Couples Intensive (2 DAYS)
Thursday, December 5 – Friday December 6, 2019
Location: Connections Wellbeing Center
8 Stage Rd. Monroe, NY 10950
Sex addiction creates a relational rupture, shattering the foundation of relationships just as an earthquake cracks the foundation of a house. Many couples have difficulty repairing the cracks in the foundation of their relationship on their own.
For those who require extra dedicated support to repair the foundation of their relationship we will be holding a Restoring Relationships Couples Intensive. This intensive is geared towards helping couples learn tools to begin to turn back towards each other in safety as opposed to erecting walls of protection from each other. To accomplish this, we help couples develop safer communication practices, build more effective boundaries, deepen their relational safety, and address the traumatic impact of sex addiction on their relationship.
Intensive includes: 2 Days, 15 Hours
Cost: $2500 (not including meals and accommodations)
Topics Include (but are not limited to):
Understanding relational trauma
Helping couples grieve together
Constructing new areas of connection
Empathy building
Understanding and creating boundaries
Building a roadmap towards personal and relational healing
If you have any further questions, please feel free to reach out to Aviva Kohl, at avivakohl@gmail.com or call (845)-269-5008. She will be happy to talk to you more about the program and if it's a good fit for you.
Facilitated by: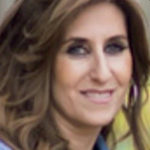 Aviva Kohl
LCSW, CCPS-C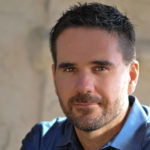 Dan Drake
LMFT, LPCC, CCPS-S, CSAT-S