RESOURCES
We have several free resources available to help you along on your journey. Feel free to explore these resources or share them with loved ones.
---
BUILDING TRUE INTIMACY
The intimacy pyramid is a model for relational restoration and growth that balances individual work and relational healing. It address the pain that can be experienced from an imbalanced relationship and locates the healing for both individuals within the relationship, facilitating healthy growth within the relationship.
---
Downloadable Resources
---
ARE YOU EXPERIENCING NARCISSIST VICTIM SYNDROME (NVS)? 
NVS occurs slow and covert, unbeknownst to the victim. Experiencing psychological manipulation and emotional distress can cause one to respond in specific ways outside of their normal behavior. Please go through this checklist to find out if you are possibly experiencing NVS.
---
Downloadable Resources
---
HEALTHY BOUNDARIES
Boundaries are a healthy and necessary part of any relationship. However, when a relationship is impacted by sexual betrayal, boundaries become exponentially more important for healing, relapse prevention and safety. For this reason, we created these resources around defining, building, and maintaining healthy boundaries when recovering from sex addiction and betrayal trauma.
---
Downloadable Resources
Partner Reading 1 – Using Values to Shape Boundaries
Partner Reading 2 – Setting Boundaries for Healing
Partner Reading 3 – My Boundary was Just Violated – Now What
Partner Handout 1 – A Guide to Creating Values
Partner Handout 2 – A Guide to Setting Boundaries
Partner Handout 3 – A Guide to Consequences
Partner Handout 4 – A Guide to Communicating Boundaries
Addict Reading 1 – Respecting Your Partner's Boundaries
Addict Reading 2 – Now that I know, How Do I Respect My Partner's Boundaries
Addict Handout 1 – A Guide to Respecting My Partner's Boundaries
---
Order "Healthy Boundaries" on Amazon!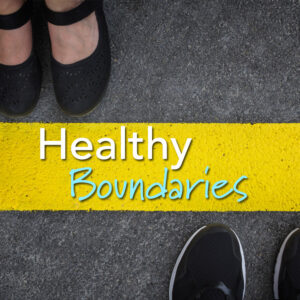 ---
SURVIVING THE HOLIDAYS
If you or your partner are healing from sexual betrayal and are finding yourself dreading the upcoming holidays, please take some time to look through the resources below. We hope these resources can better prepare you for this holiday season.
---
Survey Results
Compiled by Dan Drake, MFT, LPCC, CCPS-S, CSAT-S
Support comes in many forms.  So during a time filled with anxiety, stress, loneliness, and pain, I wanted to share with you the supportive words of other partners about the holiday season.  These brave women come from all different backgrounds, some who are coming into their first holiday season post discover/disclosure, and others who have been on this healing journey for more than 15 years.  They anonymously shared words of encouragement to you, so that you'd have support during the holidays.  Read more…
---
Blogs
Holiday Chear Vs Reality for Partners
The Do's and Dont's of Holiday Gift Giving after Betrayal (for Addicts)
Alcohol Consumption During the Holidays
---
Handouts
Managing This Year's Traditions
Navigating the Holiday Season with Children
Travel Guidelines for Recovery and Relational Safety
Managing Triggers While Traveling (for partners)
Travel Guidelines (portable recovery program)
---
Order "

Surviving

the Holidays" Guide on 

Amazon!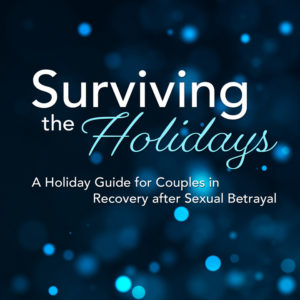 ---